Monster Factory Review
Today's review post opens many doors to my old childhood memories
of monsters hiding under my bed and also in my closet.
As I child I wasn't afraid (still not afraid) of monsters
I was actually a weird little kid!
I used to love to go outside in the dark (with my parents) and even loved walking in the basements without lights at night. I found those actions pretty cool and made me feel brave
(yes

by now many you got the idea! - I was a tomboy & I was and still am proud of it - I believe that made me stand out even more as a child... It gave me more character and strength - but I did get bullied for it... off topic!!

)
So, have you guys heard about
Monster Factory
a website where they make cute little monsters.
If you haven't check them out and you will find out what your missing.
They literally take monsters and make them cute and fun for everyone to love!
"The Monster Factory is a character toy brand run by Adam Dunn, Rhya Tamasauskas, and Bliss Man. Together they design and create engaging monster characters who live in a strangely familiar world. Combining their backgrounds in film, art, and fashion, the creators have developed a strong sense of collaboration that affects every aspect of their process from storytelling to product design. Their efforts have produced countless monster characters who, despite their appearances, are just like you and me."
I received the most adorable monster from
The Monster Factory
.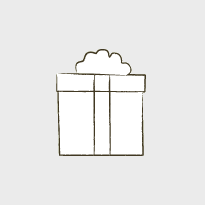 His name is
Doyle
.
Doyle
is red with a big green mouth and he is totally adorable.
What really makes
Doyle
adorable is the cute big smile on his face.
Doyle
is made out of high quality material and you could tell by the fabric used; it is so thick but very soft to the touch. Also, the monster is such a high quality is the fluffy and soft
(as I mentioned before)
.
Doyle
is stuffed very well that he is so sturdy
(which is good while compared to my other stuffed toys)
.
He is so cute and adorable, plus he would make an awesome gift for any occasions for anyone!
Disclaimer: I received the product from
Monster Factory
for review purposes. The opinions expressed in my review are honest and my own, based on my personal experiences with the product.