Bold in Basics
Black Tank - BlueNote
Random Set of Accessories (had them for years)
Out of all the looks for this year, this is one of my favourite picks... I love the whole blacka dn white combo with the white snowy ground!! Plus, the sweater is so warm and the boots are to die for!! I love shoes (from my recent video you would have already seen my shoe collection) and this particular one is just stunning... it's a mix of glam, sexy and chic. Yes, I love my shoes a bit too much and I don't about you guys but a girl can't have too much shoes in her warbrobe. Hopefully in the future, I can have myself a walk in shoe closet!! (a girl can dream right). Anyways recently, I haven't been feeling like myself! I have just been stressed out and literally I have so many things going through my head at the moment. I really need to give myself a small moment to drop everything and mediate or even just take a small nap. Well, it's weird but recently I have received tons of amazing opportunies that are priceless. Each of them have there own unique way to helping me create a better future as well as a pathway for me. But it's a risky step; I wanted to take it to see since I believe I can do it, but I have been getting some criticism about my choice. I understand that everyone means well and are worried but the question is.... whether I should follow my heart or play it safe!
I believe that we only live once and sometimes risks must be taken, these risks can give up a positive result as well as a negative one and I am willing to accept them both! But many question my theory by asking is it worth it for me to gamble so much on an unpredictable stage? Well, as I stated earlier I have some much going on right now and what do you guys think... would you gamble with your life you receive an opportunity of a lifetime.... which hold a mystery about yout future?
Anyways, hope you all have a lovely weekend and hopefully by this weel I can decided on what exactly I wanted to do also any advice on how to get rid of stress from school/life?
Also, I want to introduce you all to
Ananya Juneja.... she has an amazing blog with unique posts such as car organizations and great tips/suggestions. Definitely check out her blog!!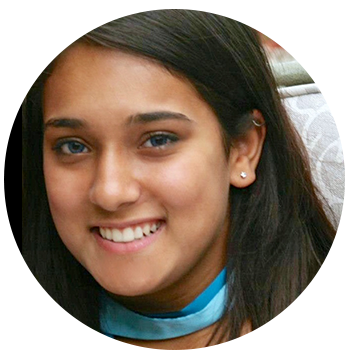 Blog | www.TheAJMinute.com
Twitter | @TheAJMinute
Instagram | @TheAJMinute
Continuing the carnival sale
Over 1800 styles, up to 80% off
Start from $2.99
Time: 2/11/2014 ---2/17/2014
Don't miss, girls!
Go: http://www.romwe.com/SPRING-FESTIVAL-SALE-c-436.html?HarijaRavi
Well, love you all and take care!!
Regards,
Harija Ravi